Pelosi: Hillary will win White House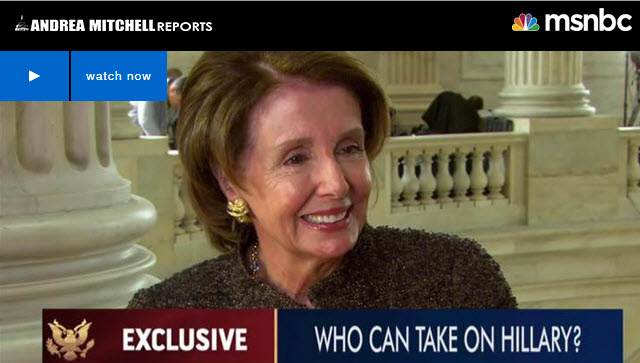 House Minority Leader Nancy Pelosi (D-Calif.) predicted that Hillary Clinton will be the Democratic nominee in 2016 and that she will win the presidency.
Appearing on MSNBC's "Andrea Mitchell Reports," Pelosi was asked if Clinton will be the nominee and if she can win the election.
"Yes, yes," Pelosi responded.
Pelosi was then asked about Sen. Elizabeth Warren (D-Mass.), the choice of some liberals, and concerns that Clinton is too close to Wall Street.
"Well, your question was do I believe she's the presumed nominee and will she win if she runs," Pelosi said. "If the secretary runs, I believe that she will win and she will be one of the best prepared people to enter the White House in a long time in terms of her experience and her knowledge. That doesn't mean that the party is devoid of other voices."