Pelosi says Clinton struggles with white male vote because of 'guns, gays and God'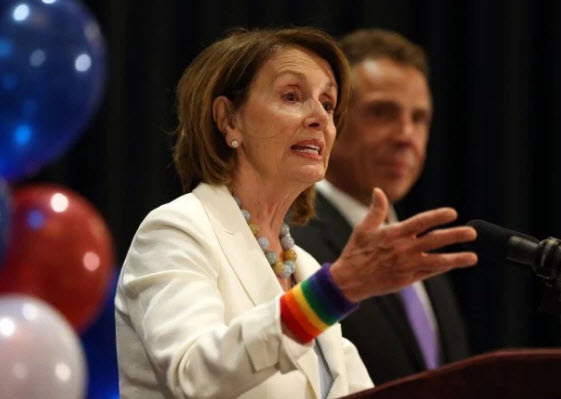 Donald Trump is beating Hillary Clinton among white men because guns, gays, and God, according to former House Speaker Nancy Pelosi.
"I think that, so many times, white — non-college-educated white males have voted Republican. They voted against their own economic interests because of guns, because of gays, and because of God, the three G's, God being the woman's right to choose," Pelosi told PBS's Judy Woodruff in an interview Wednesday.
But, Pelosi contended, that's changing because of Clinton's "economic agenda to create jobs, good-paying jobs, increasing paychecks."