Pence: Obama has 'put a price' on US lives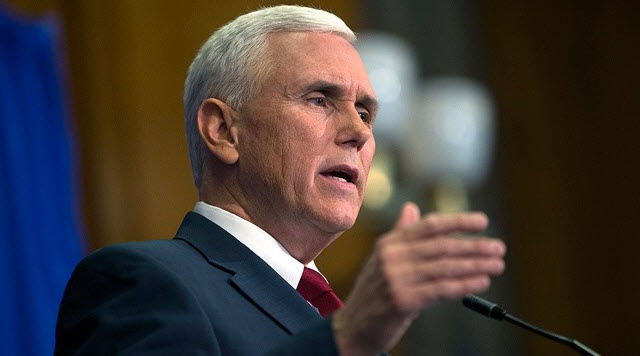 Gov. Mike Pence (R-Ind.) says President Obama has attached a monetary value to Americans's lives by secretly shipping $400 million to Iran.
"Just this morning, we found that this administration transferred $400 million in cash on a pallet in an airplane heading to Iran," the vice presidential candidate said Wednesday during a campaign rally in Colorado Springs, Colo.
"It was Hillary Clinton that instigated the president's disastrous agreement with the radical mullahs in Iran," Pence added of the Democratic presidential nominee.
"Hillary Clinton and Barack Obama have essentially put price on the head of every American traveling abroad. This is judgment this country cannot stand for four more years."
Reports emerged Tuesday night that the Obama administration covertly transferred $400 million to Iran last January.