Pentagon denies decision made to charge Bergdahl with desertion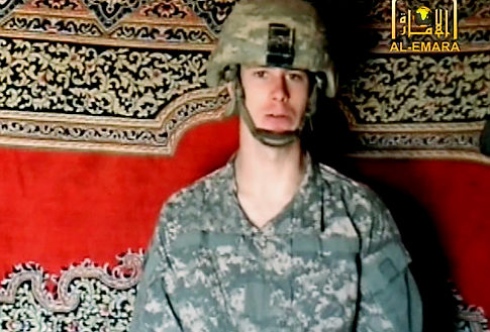 Pentagon and Army officials on Tuesday strongly denied claims that the U.S. military has decided to file desertion charges against Sgt. Bowe Bergdahl, who was released by Taliban-aligned militants last year in exchange for five Guantanamo prisoners.
The claim was first made by retired Lt. Col. Tony Shaffer, a former military intelligence officer who now works at the London Center for Policy Research. He told Fox News' "The O'Reilly Factor" Monday night that he's learned of the military's decision from two sources.
"The Army has come to its conclusion, and Bowe Bergdahl … will be charged with desertion," he said.
But Maj. Gen. Ronald F. Lewis, the Army's chief of public affairs, put out a statement Tuesday afternoon calling the reports, including a similar one by NBC News, "patently false."