Poll finds Trump, Clinton virtually deadlocked in four battleground states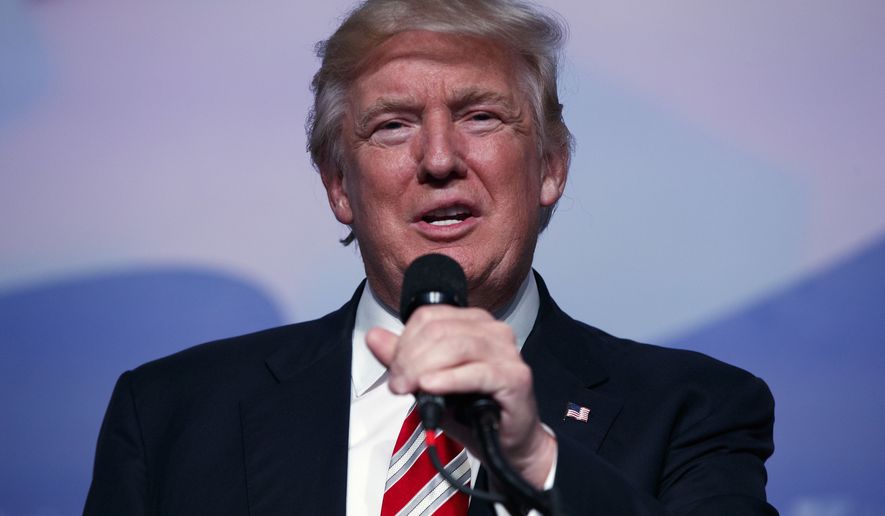 Democratic presidential nominee Hillary Clinton and GOP rival Donald Trump are virtually deadlocked in a quartet of battleground states, according to a poll released Sunday.
The NBC/Wall Street Journal/Marist poll gives the Republican real estate mogul a slight edge in red-leaning Arizona and Georgia, and has Mrs. Clinton up by 1 percentage point in blue-ish Nevada and New Hampshire.
Mr. Trump leads Mrs. Clinton, the former secretary of state, by 1 percentage point — 42 percent to 41 percent — among likely voters in Arizona, which the GOP has carried in each presidential contest since 2000, and by 3 percentage points — 46 percent to 43 percent — in Georgia, which has gone in for the Republican in every election since 1996.
In Nevada, which President Obama won in 2008 and 2012, Mrs. Clinton is up by 1 percentage point — 45 percent to 44 percent — and in New Hampshire, which Mr. Obama also carried both times, her lead is just 42 percent to 41 percent.
The pollsters said the results in each of the states, gathered Sept. 6-8, are within the margin of error, underscoring how important the homestretch to Nov. 8 will be.