Pope heads to Philadelphia to promote religious freedom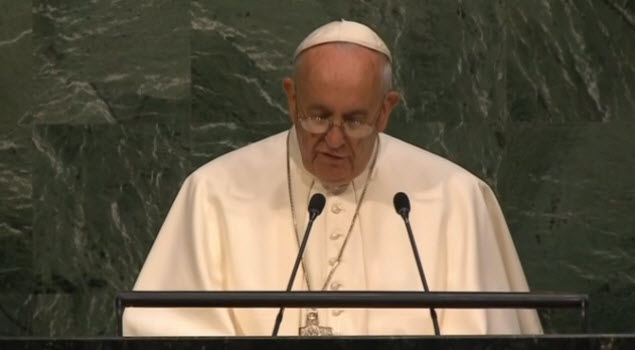 Pope Francis, a day after addressing the United Nations in New York, travels on Saturday to Philadelphia, the birthplace of American independence, to promote the issue of religious freedom on the penultimate day of his first visit to the United States.
The 78-year-old Argentine pontiff, due to fly from New York and arrive in Philadelphia around 9:30 a.m. EDT, is set to go to the site of Independence Hall, the 18th century red-brick building where the nation's two bedrock documents, the Declaration of Independence and Constitution, were adopted.
Francis will hold a rally there with Hispanic and other immigrants on the theme of religious freedom. The event combines two issues about which Francis is most concerned: the plight of immigrants seeking a better life for themselves and their families, and the freedom to practice religion.