President and Mrs. Obama to visit Tucson on Wednesday for mass shooting memorial event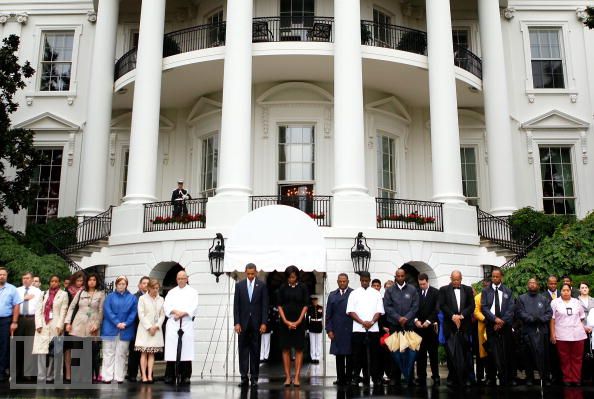 By Carolyn Classen, Tucson Citizen
President Obama and First Lady Michelle Obama to Visit UA Campus Wednesday.
"President Obama will speak at a memorial event at 6 p.m. Wednesday, Jan. 12 to support and remember victims of the mass shooting in Tucson, and to lift the spirits of those who have been personally affected by this tragedy."
The event, "Together We Thrive: Tucson and America" starts at 6 p.m. at McKale Center (just west of Campbell Avenue, north of E. 6th Street) and is free and open to the public. Doors will open at 4 p.m.
"University of Arizona President Robert Shelton, state and federal officials will also speak at the event. The event will include a Native American blessing, a moment of silence, a poetry reading, and a presentation of a chain featuring messages from the public."
Attendees should arrive early because a capacity crowd is expected, and there will be increased security due to the President's presence.
To read more, visit: President and Mrs. Obama to visit Tucson on Wednesday for mass shooting memorial event