Puerto Rico heads back to the Dark Ages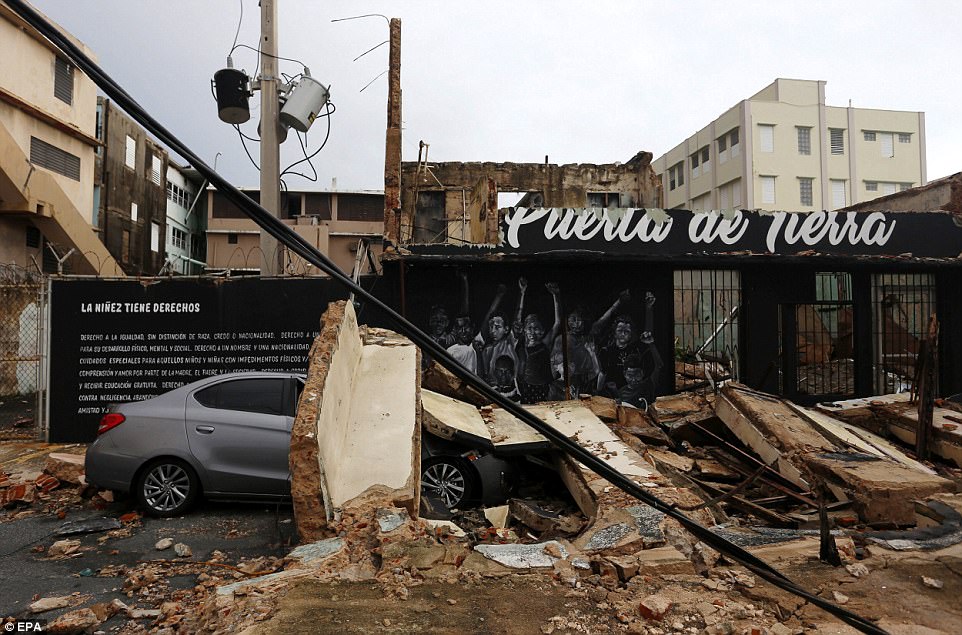 Rescue teams take to Puerto Rico streets in darkness amid warnings that power could be out for months following devastating hit from Hurricane Maria
Puerto Rico may be without power for months after Hurricane Maria hit the U.S. territory with powerful winds that downed trees, ripped the roofs off homes and turned roads into rivers with flash flooding.
Gov. Ricardo Rosselló told CNN late Wednesday night that it may take months to restore power to the entire island.
He said that as a result of the powerful Category 4 hurricane, no one on the island has power from utilities since the power grid is 'a little bit old, mishandled and weak'.
'It depends on the damage to the infrastructure,' Rosselló said. 'I'm afraid it's probably going to be severe. If it is … we're looking at months as opposed to weeks or days.'
He added: 'It's nothing short of a major disaster.'
President Donald Trump said the US territory had been 'absolutely obliterated' by the devastating storm.
He described Puerto Rico as in 'very, very, very perilous shape' and said US emergency authorities were starting to work on helping in the recovery.