Rep. Keith Ellison faces renewed scrutiny over past ties to Nation of Islam, defense of anti-Semitic figures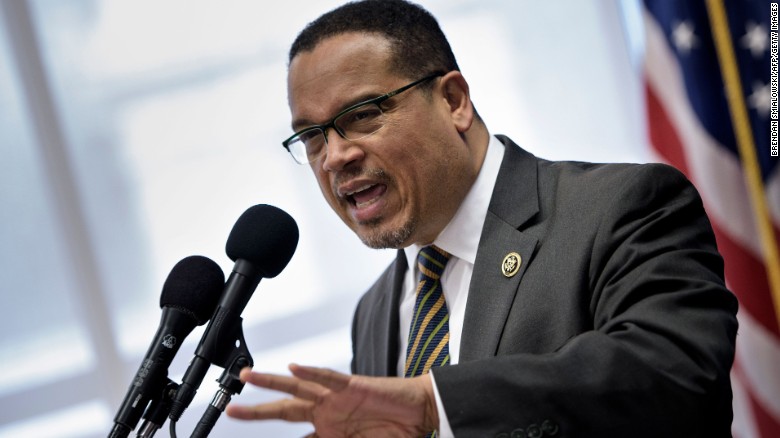 (CNN)Rep. Keith Ellison's past ties to the Nation of Islam and his defense of its anti-Semitic leader, Louis Farrakhan, are resurfacing as he campaigns to lead the Democratic National Committee.
Ellison, the first Muslim elected to Congress, publicly renounced his association with the Nation of Islam in 2006 after it became an issue during his run for Congress, when local Republican bloggers began publishing his old law school columns and photos connecting him to the organization.
"I have long since distanced myself from and rejected the Nation of Islam due to its propagation of bigoted and anti-Semitic ideas and statements, as well as other issues," Ellison wrote at the time.
But several outlets have resurfaced Ellison's past writings as he runs for DNC chair, raising new concerns about his own views and what they would mean for the Democratic Party if he were to be its leader. A CNN KFile review of Ellison's past writings and public statements during the late 1980s through the 1990s reveal his decade-long involvement in the Nation of Islam and his repeated defense of Farrakhan and other radical black leaders against accusations of anti-Semitism in columns and statements to the press. None of the records reviewed found examples of Ellison making any anti-Semitic comments himself.