Rep. Mark Meadows pushes for a special counsel to investigate Clinton's role in Trump dossier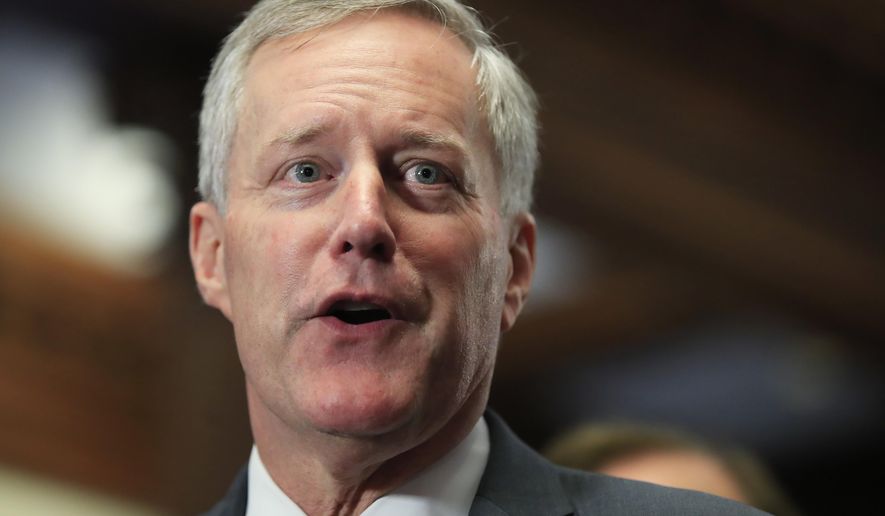 Rep. Mark Meadows said Thursday that a special counsel is needed to look into Hillary Clinton's role in the Trump dossier.
"You know, this dossier that Fusion GPS did — actually we know that Hillary Clinton and the DNC hired a firm — Perkins Coie actually hired them to do the dossier," Mr. Meadows, North Carolina Republican, said on Fox News. "But there's other disturbing information that would suggest that the Obama campaign, the same month that she did that, paid another $900,000 to the same law firm."
Mr. Meadows was referring to the dossier that contained some unsubstantiated and salacious information about President Trump during the 2016 election. Republicans have expressed concern that the information was used to obtain a FISA warrant on Trump aides, which allowed the government to gather surveillance on them, despite the unverified claims.
"And then, going further, the FBI looked at possibly paying the gentleman who wrote the dossier — didn't end up paying him — but reimbursed him. So I mean, when you see all these things coming together, the American people need an answer. It is about the rule of law and making sure that we get to the bottom of it," Mr. Meadows said.