Rep. Peter King: Paul's scare tactics appeal to the lowest common denominator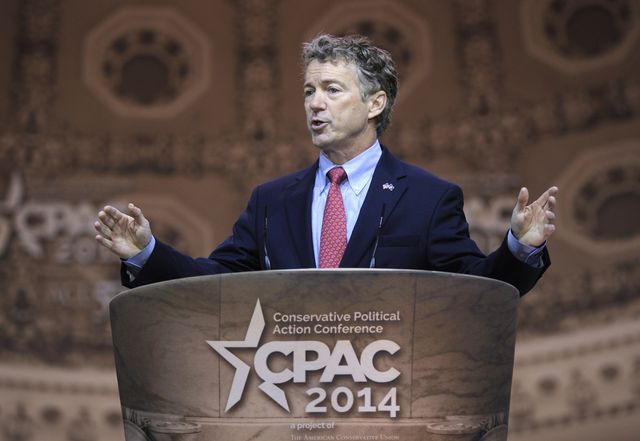 Rep. Peter King (N.Y.), a senior Republican member on the House Homeland Security Committee, blasted Sen. Rand Paul (R-Ky.) Sunday for using scare tactics in his opposition of national security programs.
King launched his salvo a day after Paul won the straw poll at the Conservative Political Action Conference in a landslide.
"The concerns that I have are still there. I mean, here's a person who said we're more concerned about the C.I.A. killing Americans with drones as they're having coffee in Starbucks," he told NBC's "Meet the Press" in an interview.Paul pressed Attorney General Eric Holder last year to rule out the possibility of armed drones killing U.S. citizens on American soil.
Earlier this year, Paul said James Clapper, the director of national intelligence, and Edward Snowden, who has been charged with espionage for leaking security secrets, should share a jail cell.
"This to me is scaring Americans. Our real enemy is al Qaeda," said King.Last month, Paul warned the administration and members of Congress not to antagonize Russia in the midst of escalating tensions over Ukraine and its ties to Europe.