Republicans to Target Democrats supporting single-payer health care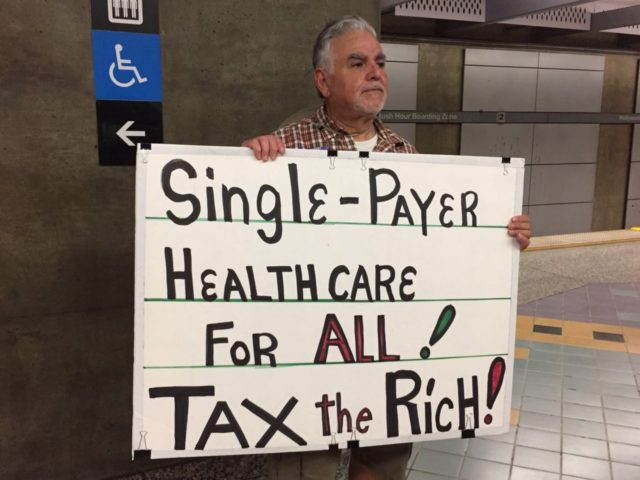 On Thursday, the National Republican Congressional Committee (NRCC) launched a 58-second digital ad targeting Democratic congressional candidates Bryan Caforio and Josh Harder in the California's 25th and 10th Districts over their party's support for a single-payer, government-run healthcare system.
"Big government has destroyed the American healthcare system as we know it," the narrator in the ad says. "But it gets worse: A new plan brought to you by the same Democrats who gave us Obamacare."
The words "European-style single-payer health care plan" are prominently displayed in the video. The ad closes by warning constituents, "Tell Nancy Pelosi and California Democrats, 'We can't afford single-payer healthcare.'"
Rep. Jeff Denham (R-CA) won in the 10th district by 3.4% in 2016, and Rep. Steve Knight (R-CA) won by 6.2%.