Retired generals, admirals thank Trump for banning transgender troops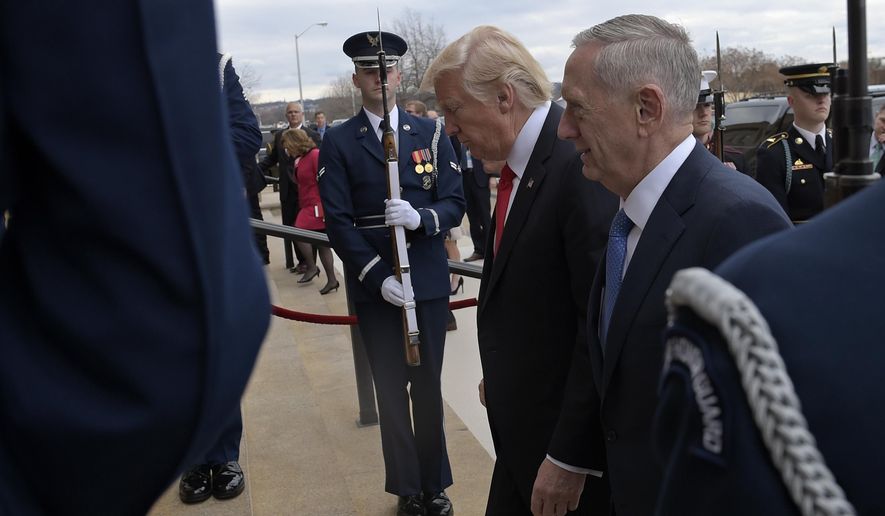 More than a dozen retired generals and admirals have signed a letter to President Trump thanking him for his announced policy to ban transgender people from the armed forces.
"We write today to express our gratitude to you for making the extremely courageous decision to reverse President [Barack] Obama's transgender social experiment," the conservative retired flag officers wrote. "There may be an enormous amount of vitriol directed at you for making this policy correction, but please know that overturning this policy may have done more in the long-term to save the culture and war-fighting capacity of the U.S. military than perhaps any other military policy you will adopt as president."
After being pressed by social conservatives, Mr. Trump announced his decision on July 26 via his favorite communications mechanism — Twitter. It caught off guard Defense Secretary James Mattis and the top brass, who issued statements saying nothing would change until they received written White House orders.
The gay rights movement and liberal media erupted in protest, and some activists are counting on Pentagon leaders to buck their commander in chief and keep the status quo.