REUTERS: TRUMP, BUSH LOCKED IN DEAD HEAT; RUBIO SINKS TO TENTH PLACE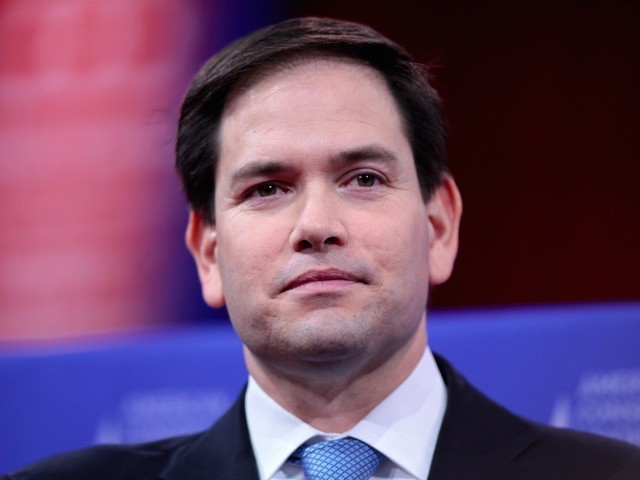 LAS VEGAS, Nevada — Real estate magnate and 2016 GOP presidential candidate Donald Trump has skyrocketed to Republican frontrunner status, as a new poll from Reuters/Ipsos has Trump tied for first place with former Florida Gov. Jeb Bush. The rest of the pack is far behind them.
Trump pulled in 15.8 percent, compared to Bush's 16.1 percent in the poll of 404 self-identified Republicans taken from July 6 to July 10. Since the poll's credibility interval is 5.7 percent, that puts both Bush and Trump in a league of their own atop the field, as the next best candidate, New Jersey Gov. Chris Christie, doesn't even break 10 percent.
What is perhaps most interesting is that Florida Sen. Marco Rubio (R-FL) has begun sinking heavily in the polls, as he is behind most of the Republican candidates—now in tenth place, well out of contention—clocking in at just 3.9 percent in this poll.