Rick Amato: Forced To Go Around The Media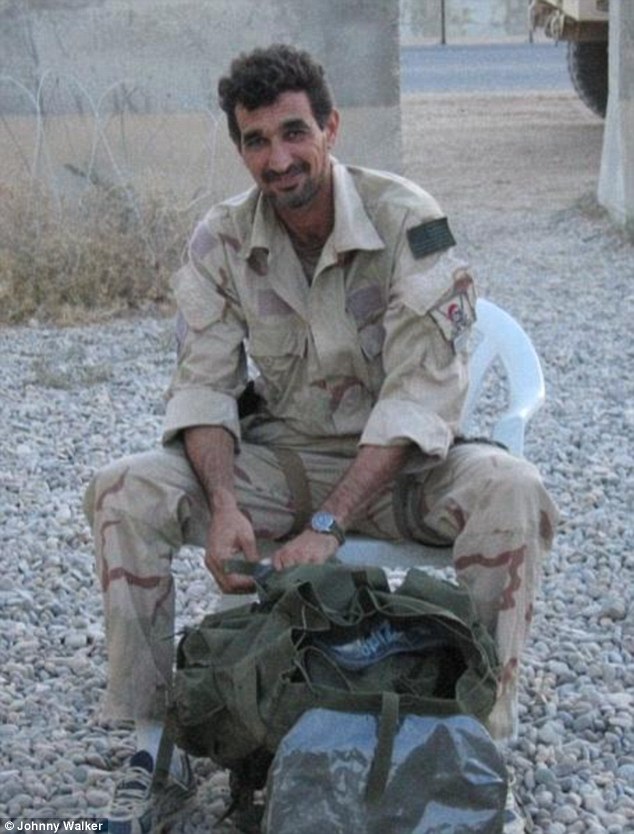 Earlier this week I received a phone call from an unexpected source.  The voice on the other end sounded anxious and frustrated as he explained to me why he wanted to be interviewed on the 'Politics And Profit's' podcast.  As I listened I realized he had a particularly important message for the American people, in part, because of who he was as the messenger.  A message and messenger which has been completely censored, silenced and ignored by the U.S. corporate media.  His name was Johnny Walker.

Johnny is an Iraqi-born Muslim living in America.  Johnny is also an American hero.  Prior to being permanently relocated to the states he served as an interpreter for U.S. forces in Iraq.  He was the personal interpreter for U.S. Navy SEAL Chris Kyle, the 'American Sniper'.  For that he paid a heavy personal price.  His brother was murdered by radical Islamic forces as retribution.
Johnny wants you and me to understand why he supports President Trump's seven nation temporary travel ban.  So much so that he said, "I don't support President Trump 100%.  I support him 200%".  As I say it's a message and messenger ignored by the media.  It simply doesn't fit their anti-Trump, false anti-Muslim narrative.
The media has gone to great lengths of late to snuff out voices like Johnny's in a few instances resulting in humorous, embarrassing moments.  Embarrassing for them that is.  Take what happened this past Sunday involving CNN.  A gentleman by the name of Hameed Khalid Darweesh, also an Iraqi translator coincidentally, found himself stranded and detained for eighteen hours at New York's JFK Airport as a result of the newly implemented travel ban.  Alert not to miss a political opportunity, Democrat  Congressman Jerry Nader (NY) and Nydia Velazquez (D-NY) swiftly called a press conference at JFK and complained about the tragedy of Trump's trampling on the rights of refugees and his attacking of American values.  Then Darweesh was released from detention and was quickly rushed out in front of the cameras to speak.  When asked what he thought of Trump, to the horror of Representatives Nader and Velazquez, Darweesh answered that he 'likes President Donald Trump'.  And America too.  Caught by surprise the full interview aired live on CNN.  But fret not.  ABC aired the taped version later and edited out the part about him liking Trump.  If only CNN had been so alert.
Not to be outdone, Nancy Pelosi appeared on a CNN townhall meeting Tuesday night.  A woman from the audience identified as a Yemeni refugee asked Pelosi what was presented by CNN as an impromptu, unscripted question about the unfairness of Trump's policy towards Muslims.  Except it didn't appear so unscripted.  The woman stumbled over the question several times before looking at her cell phone and trying to read and repeat whatever was there.  Imagine the pressure.  But alas when that didn't work satisfactorily Pelosi herself was forced to jump in, help out and finish the impromptu question for the lady. The in-studio audience cheered.  You can't make this stuff up.
The American corporate media is going to great lengths to stifle the voices of Pro-Trump American-Muslim voices and equally great lengths to present an anti-Muslim bigoted Trump narrative.  Now Johnny Walker wants you to know what he has to say.  It's his turn to talk.
You can listen to my full interview with Johnny Walker below.
http://politicsandprofits.com/
Iraqi-born Muslim Johnny Walker explains why he supports President Trump's 7 nation temporary travel ban.