Rick Amato: Scorsese Film Dares To Challenge Hollywood's Values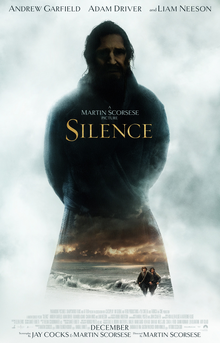 Famed story teller and Hollywood director Martin Scorsese has released a new movie called 'Silence'. Starring Liam Neeson the film tells the gripping story of two 17th century Christians, Jesuit priests, who were persecuted for their beliefs.  The plot follows the two as they travel to Japan to spread the word of Catholicism and upon their arrival are surprised to find a whole population of Christians who have been driven underground out of fear for their lives.  The group is the target of a samurai who searches for suspected Christians.

The film has been described as a "longtime passion project" of Scorsese's one which has been twenty-five years in the making.  A premier showing occurred this past November at the Vatican with Pope Francis.  Scorsese's only previous foray into religion occurred in 1988 with the controversial film 'The Last Temptation Of Christ' which angered conservative Christians by including a sex scene with Jesus and Mary Magdalene as well as other controversial departures from the bible.   Unlike 'Silence', that film was well received by Hollywood having received an Academy Award nomination for Best Director and a Golden Globe nomination for Best Supporting Actress (Barbara Hershey).  Two prestigious and highly regarded categories.  'Silence' on the other hand was nominated for Best Cinematography by the Academy Awards.
Recently I interviewed Erik Lokkesmoe who is the production and marketing advisor to the movie 'Silence'. Lokkesmoe explains why the movie's message is relevant in America today and is more than just an historical encounter.  As a side note, Lokkesmoe previously worked in the George W. Bush White House as a speechwriter.  The movie 'Silence' is now showing select theaters across America. You can hear my full interview with the production and marketing advisor to the movie 'Silence', Erik Lokkesmoe by CLICKING BELOW.

http://amatotalk.com/2017/02/scorsese-film-dares-challenge-hollywoods-values/