Rick Amato: Trump Says: Invest In America Now!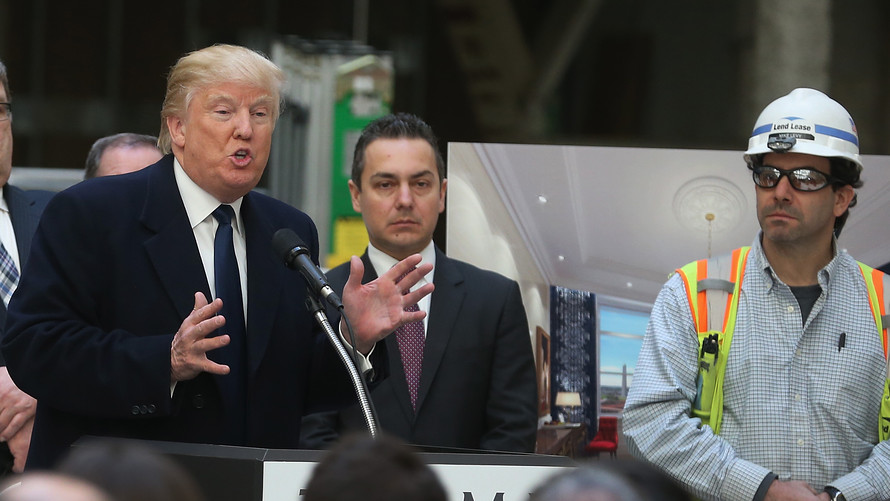 Boom! That loud bursting sound you hear is the U.S. stock market barreling through yet more record breaking territory since Donald J. Trump's election victory. On Monday the Dow Jones Industrial Average finished up triple digits for the day to close at 20,412. A 2100 point gain since the man was elected on November the 8th. All this after media pundits and so called analysts warned us ad nauseam during the campaign that the market would lose 1,000 points should he be elected. Where are those "experts" now?
The big questions on minds of most investors are, how much higher can it go and what happens when Trump announces his tax cut plans next week? Does that push the market to 2100, 2500? Or does it push it back down to 1700?
Now to be fair, the U.S. stock markets performed brilliantly under former President Obama as the Dow bottomed at 6400 two months after his inauguration and finished near 20,000 eight years later averaging 12.3% annually. That's the third-best stock market performance since WWII for any president behind only President Clinton and FDR.
But there's a catch. Historically there has been a direct connection between the stock market's performance and the economy felt on Main Street. When companies did well, increased their sales and profits and grew and expanded, added jobs so on and so forth their stock prices went up. When the opposite occurred their stock prices went down. But that is not what happened during the past eight years. During the Obama era stock prices went up regardless of a company's business performance. This resulted in elite CEO's getting richer off of their company's stock prices while their companies performed flat or worse. Remember there are a record 93 million out of work Americans who are not even included in the government's unemployment figures. Simply put, the success on Wall Street during President Obama's two terms was not felt on Main Street.
Then along comes Donald Trump talking about simplifying and lowering taxes, streamlining regulation and putting American business interests first and the market likes what it hears. A recent poll shows that 70% of small business owners are 'optimistic' about their futures. That's the highest number since 1980 for the poll. A recent survey by UBS-America of wealthy and mega-wealthy investors show that this demographic too is very optimistic about the future.
The markets are moving higher under President Trump not because of low interest rates or monetary policy but instead- like the two poll results above- because of expected sales and earnings growth for U.S. companies. Results, that if achieved, would be felt on Main Street.
Investors are anxiously waiting President Trump's tax announcement next week and have likely already priced their expectations into current stock prices. If the news is what investors are expecting then there should be a mild selloff before the market then resumes its record rise. If investors are deeply disappointed then expect a major selloff along with a big, non-stop 'I told you so' from the media. If he completely shocks and surprises everyone then the market will continue its' straight upward meteoric rise*. This time next week we will know if that loud sound is another ear piercing boom, or a deeply disappointing 'thud'.
Monday night I appeared as a guest on the national TV show 'America Trends with Dr. Gina' and discussed this very topic. CLICK BELOW to watch.
http://politicsandprofits.com/

* This is not a solicitation for money or a recommendation of investments and should not be construed as such. You should consult your financial advisor before making any investments decisions.