Rick Perry first to exit 2016 Republican presidential race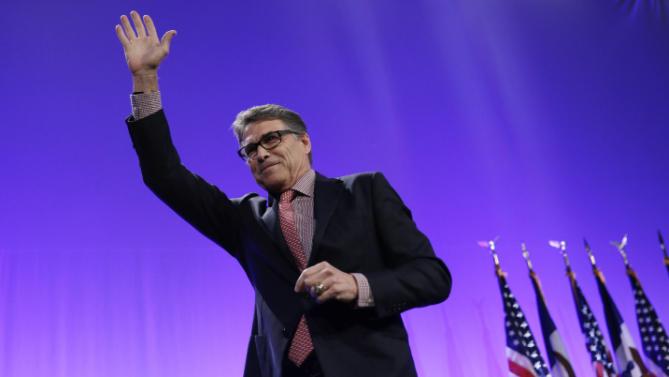 ST. LOUIS — Out of money and relegated once again to the back-of-the-pack debate, former Texas Gov. Rick Perry on Friday dropped out of the race for president, ending his second bid for the Republican presidential nomination and becoming the first major candidate of the 2016 campaign to give up on the White House.
The longest-serving governor in Texas history, who had never lost an election until he started running for president, told a group of conservative activists in St. Louis that "some things have become clear" and that it was time to suspend his campaign.
"We have a tremendous field of candidates — probably the greatest group of men and women," Perry said. "I step aside knowing our party is in good hands, as long as we listen to the grassroots, listen to that cause of conservatism. If we do that, then our party will be in good hands."