Rosenstein to talk to top House lawmakers under oath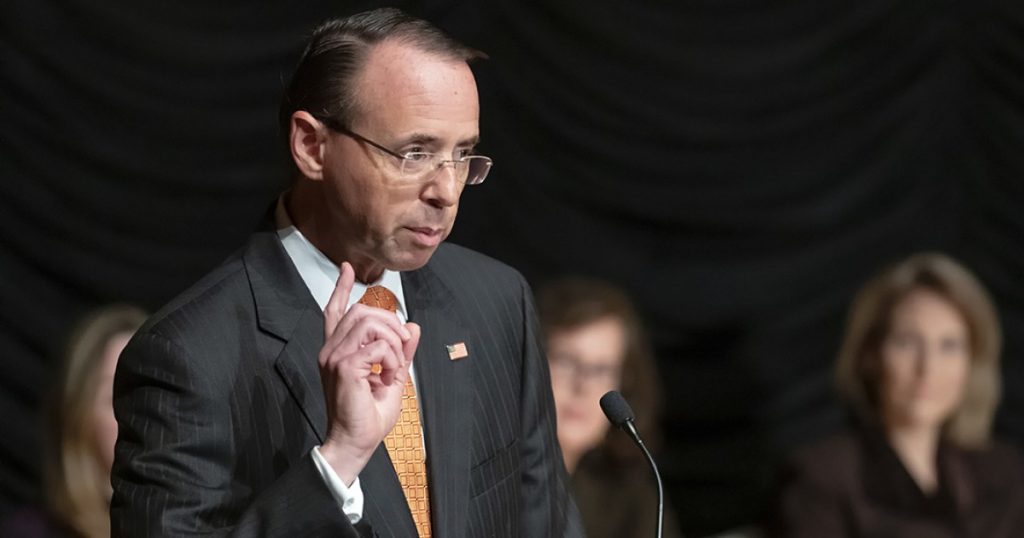 Deputy Attorney General Rod Rosenstein will sit down next week with top House Republicans and Democrats for a transcribed interview.
House Judiciary Committee Chairman Bob Goodlatte, R-Va., and House Oversight Committee Chairman Trey Gowdy, R-S.C., announced the interview in a statement Thursday. The release detailed how they and their respective Democratic ranking members, Rep. Jerry Nadler, D-N.Y., and Rep. Elijah Cummings, D-Md., would ask the Justice Department's No. 2 questions on Oct. 24 in a secure setting under oath.
"The transcript will then be reviewed by the Intelligence Community to avoid the public dissemination of classified or otherwise protected information," Goodlatte and Gowdy wrote. "Once cleared, the transcript will be publicly available."
The announcement comes as key House GOP lawmakers continued to needle Rosenstein to appear before congressional investigators, frustrated that he gave an interview to the Wall Street Journal Wednesday while postponing a meeting with them.