Ryan faces new pressures from House conservatives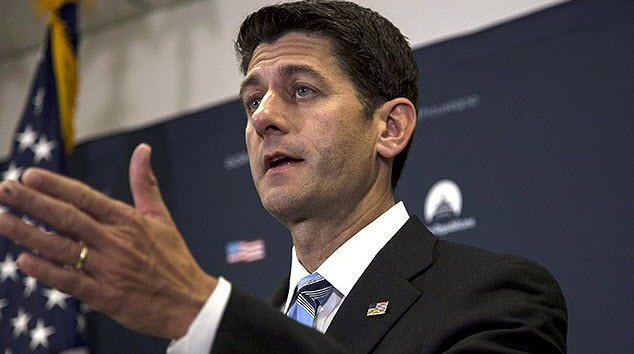 A year after the Freedom Caucus pressured John Boehner to resign as Speaker, members of the conservative group have begun threatening his successor, Paul Ryan.
Members are still furious the new Speaker didn't do more to help Rep. Tim Huelskamp of Kansas in his failed primary bid this summer. They're pressuring Ryan to back a vote to impeach IRS Commissioner John Koskinen in the coming days. And they're daring the Wisconsin Republican to ignore Freedom Caucus demands on a government-funding package and pass it with help from Democrats.
"How'd that work out for John Boehner?" quipped Rep. Paul Gosar (R-Ariz.), a Freedom Caucus member and frequent thorn in the side of both Speakers.
Gosar didn't back Ryan for Speaker last October, so his tough talk isn't surprising.
But some of Gosar's Freedom Caucus colleagues who publicly voted for Ryan are now threatening to oppose him in a January floor vote depending on how he navigates this tricky set of issues before the election.