Ryan says spending cuts to come next year, after tax cuts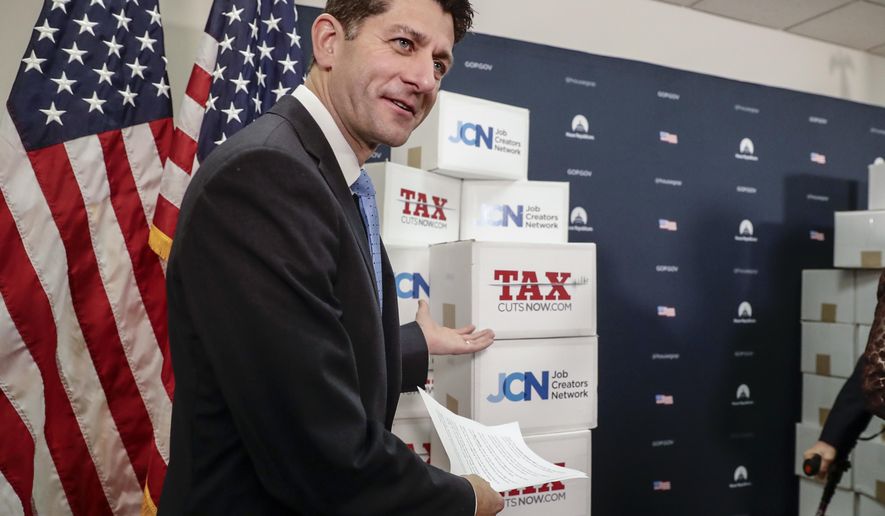 House Speaker Paul D. Ryan said Tuesday that Congress will turn next year to spending cuts to try to lower the deficit, saying that's the second step after cutting taxes.
Speaking at a town hall forum in Virginia hosted by Fox News, Mr. Ryan fended off questions about the GOP's tax cuts deepening deficits by as much as $1.5 trillion over the next decade, saying the real work of deficit-cutting will come from a faster-growing economy and from reforming big entitlement programs.
"We've got a lot of work to do on cutting spending," Mr. Ryan said.
A number of conservatives, particularly in the Senate, have expressed concern over the revenue lost due to the tax cuts, saying the government's fiscal picture can't handle that.