Saint Anselm poll: Buttigieg surges to 10 percentage point lead over Biden, Warren in NH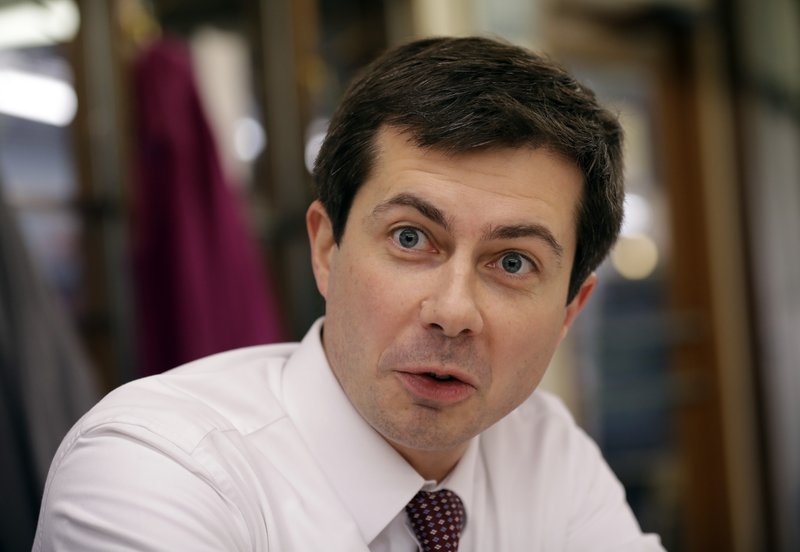 MANCHESTER, N.H. —Mayor Pete Buttigieg has surged to the head of the Democratic presidential field in first-in-nation primary state New Hampshire, according to a new poll of likely primary voters released Tuesday.
The Saint Anselm College Survey Center poll of 255 likely Democratic primary voters shows that Buttigieg, supported by 25 percent, now holds a 10 percentage point lead over former Vice President Joe Biden and Massachusetts Sen. Elizabeth Warren, who are tied for second at 15 percent. Buttigieg is substantially ahead of Vermont Sen. Bernie Sanders, who is in fourth place at 9 percent.
Rounding out the top 10 were Minnesota Sen. Amy Klobuchar at 6 percent; billionaire activist Tom Steyer of California at 5 percent; U.S. Rep. Tulsi Gabbard of Hawaii and New Jersey Sen. Cory Booker of New Jersey at 3 percent each; entrepreneur Andrew Yang of New York at 2 percent and California Sen. Kamala Harris at 1 percent. Thirteen percent of those polled said they were undecided.
Democratic voters also indicated they are satisfied with the current field of candidates. The poll showed that 77 percent believe former New York City Mayor Michael Bloomberg should not run, while 62 percent would discourage former Massachusetts Gov. Deval Patrick from running and 91 percent would discourage 2016 presidential nominee Hillary Clinton from running again.