Sanctuary officials could get 5 years in prison under 'Libby Schaaf Act'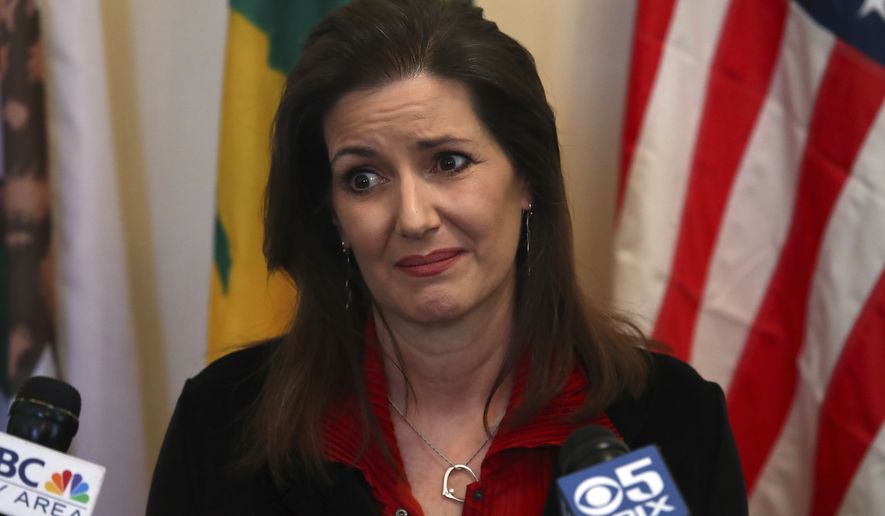 Tipping illegal immigrants off to a looming immigration sweep could net sanctuary city leaders jail time, under a new bill announced Monday by Rep. Steve King.
The Iowa Republican dubbed the bill the Mayor Libby Schaaf Act, after the Oakland mayor who alerted California's bay area to an impending sweep earlier this year, in a move that immigration officials said helped hundreds of people escape detection.
At the time the chief of U.S. Immigration and Customs Enforcement said Ms. Schaaf was essentially acting as a "gang lookout" tipping off lawbreakers when police came through their neighborhood.
Mr. King's new bill would include a penalty of up to five years in prison for any state or local official who obstructed enforcement of federal laws.