Santorum Haunted by Support of Pro-abortion Specter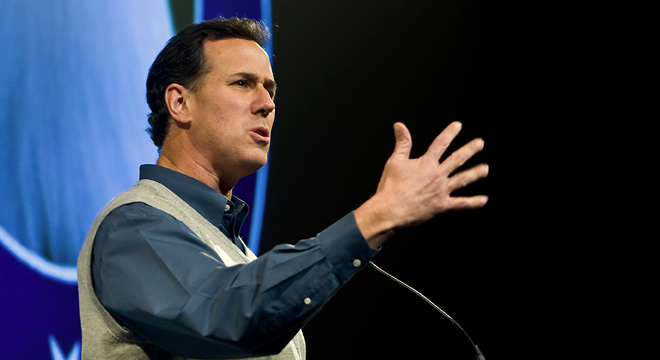 By Jim Meyers, Newsmax
Rick Santorum's endorsement of Arlen Specter, a strong supporter of abortion who gave President Barack Obama the key Senate vote to pass Obamacare, is becoming a key issue as the Iowa caucuses near.
Polls show that Santorum is seeing a last-minute surge in Iowa, but pro-lifers and pro-Christian groups are seeing red.
According to press reports, critics of Santorum have been handing out fliers and putting them on cars outside of Santorum events claiming that the former Pennsylvania senator is a "Pro-Life Fraud." The organization publishing the fliers identifies itself as "Iowans for Life."
A devout Catholic, Santorum has been a consistent advocate for pro-life issues, but he backed pro-abortion candidates in key political moves that could have benefited his own career.
The pro-life flier notes that Santorum has "a long and storied history of campaigning for radical pro-abortion candidates," mentioning Santorum's strong endorsement for former New Jersey Gov. Christine Todd Whitman and former fellow Pennsylvania Sen. Arlen Specter.
Santorum seems most haunted by his 2004 decision to back the pro-abortion Specter in a Republican primary. Specter won narrowly, defeating his pro-life opponent Pat Toomey, and Santorum's support of Specter was cited as a key help to the liberal Specter.
"Santorum's recent interventions on behalf of Arlen Specter are so bewildering," Stephen Moore, president of the Club for Growth, wrote in 2004 on National Review Online.
"Toomey's voting record, especially on economic-growth issues, is very similar to Santorum's and is as impressive as Specter's is dreadful."
To read more, visit:Â http://www.newsmax.com/InsideCover/Santorum-Haunted-Pro-abortion-Specter/2011/12/31/id/422684?s=al&promo_code=DD34-1