Sarah Palin Primary Endorsements End with Mixed Results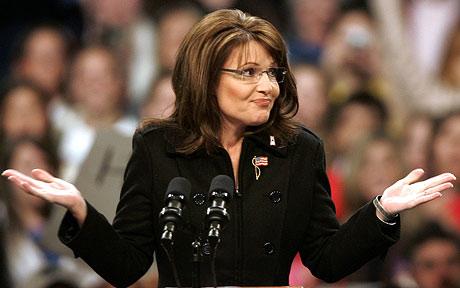 The State Column
Palin Politics was on show again during the primaries in Mississippi, Alabama and New Mexico.
This time with mixed results.
The former Alaska governor campaigned heavily for New Mexiuco's Susana Martinez who won handily in state's Republican primary. She will face Democrat Diane Denish in November.
Ms. Martinez with 51 percent of the vote. Her closest rival, former state GOP chairman Allen Weh, pulled in 28 percent of the vote.  Pete Domenici Jr., the son of the well-known Republican senator, finished with only 7 percent of the vote.
Tim Murtaugh, spokesman for the Republican Governors Association, called Martinez win "historic."
In May, Ms. Palin traveled to New Mexico saying:
"I'm proud to endorse Susana Martinez for governor of New Mexico. Susana is a strong pro-family, pro-life, pro-Second Amendment, pro-development fiscal conservative who's going to fight the corruption that's plagued her state and bring transparency, accountability, and renewed fiscal vitality to New Mexico."
One the other hand, Ms. Palin's last-minute endorsement of former Fox News commentator Angela McGlowan in Mississippi's 1st Distrct did little to help the candidate.
Hours before polls closed, Ms. Palin tweeted that "My family & I are rooting for Angela McGlowan; race may go to a run-off election, but hopefully Angela wraps it up today."
Ms. McGlowan took third in the race.
From: http://www.thestatecolumn.com/articles/2010/06/02/palin_politics_in_full_force_4662.php