Scalia accused of embracing 'racist' ideas for suggesting 'lesser' schools for blacks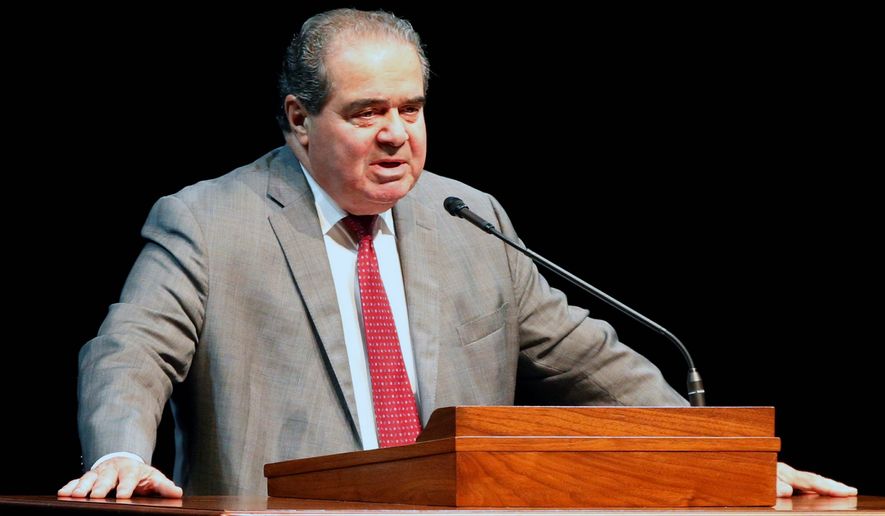 Sen. Harry Reid on Thursday accused Justice Antonin Scalia of embracing "racist" ideas, joining in criticism from the Rev. Al Sharpton and other affirmative action supporters who said the Supreme Court jurist went too far when he questioned the push to recruit black students to prestigious universities.
The White House also weighed in, saying President Obama has "quite a different view" than Justice Scalia about the value of racial preferences — though spokesman Josh Earnest wouldn't go as far as Mr. Reid, who kicked off the Senate session Thursday by saying Justice Scalia is an even bigger threat to public discourse than Republican presidential hopeful Donald Trump.