Scott Walker wants to lift gun ban at military recruiting offices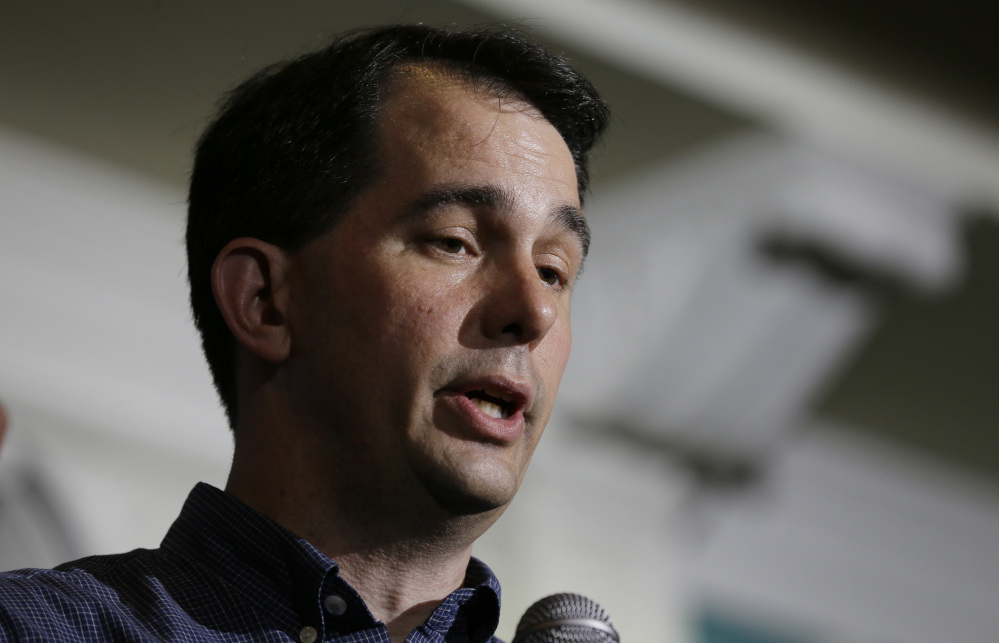 CEDAR RAPIDS, Iowa — Wisconsin Gov. Scott Walker says a ban on carrying guns at military recruiting centers should be eliminated.
Walker made the comments Friday during a campaign event in Iowa, when asked about how to reduce gun violence.