Sen. Al Franken to Gorsuch: Are You Part of Steve Bannon's Plan for Deconstruction of the Administrative State?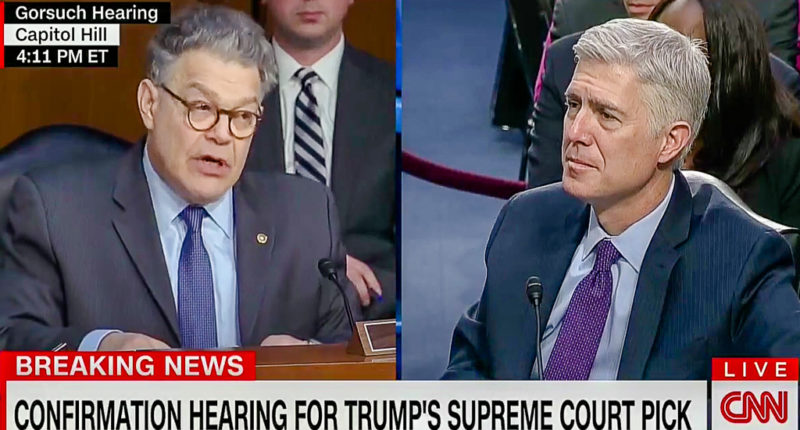 During Judge Neil Gorsuch's Supreme Court confirmation hearing on Tuesday, Sen. Al Franken (D-Minn.) asked Gorsuch about remarks made by President Donald Trump's Chief of Staff Reince Preibus and Chief Strategist Steve Bannon at the recent Conservative Political Action Committee (CPAC) conference in D.C. about plans for the "deconstruction of the administrative state."
"Mr. Priebus [said] your nomination was central to President Trump's fulfilling his policy objectives, quote, 'Neil Gorsuch represents a type of judge that has a vision of President Trump, and it,' — referring to your nomination — 'fulfills the promise that he made to all of you,' speaking to the conservative activists gathered at CPAC," Franken said. "What do you think that Mr. Priebus was talking about?"
"Respectfully, Senator, Mr. Priebus doesn't speak for me and I don't speak for him," Gorsuch said. "I don't appreciate when people characterize me, as I'm sure you don't appreciate when people characterize you.