Sen. Claire McCaskill was targeted by Russian hackers: Report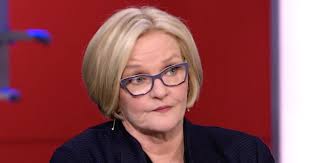 Russian intelligence officials who spearheaded the cyberattacks on the 2016 election reportedly targeted Sen. Claire McCaskill, D-Mo., at the beginning of her 2018 re-election campaign.
According to a forensic analysis by the Daily Beast, McCaskill, a Democrat and an outspoken critic of Russia, was targeted by Russia's GRU intelligence agency in August 2017 through an email phishing technique. It is unclear if the attack was successful.
McCaskill is currently facing a tough re-election campaign in a state that President Trump won in 2016.
According to the report, the attack was launched around the time Trump urged Missouri voters to "vote her out of office" with a rally chant.