Sen. Mike Lee gets blowback over GOP leadership bid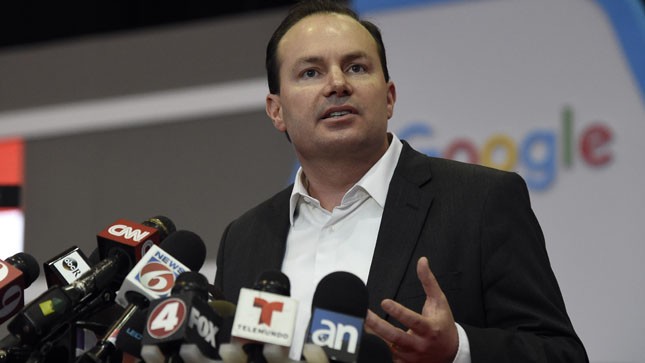 Senate Republicans piled on conservative Sen. Mike Lee (R-Utah) during a private meeting Thursday, rebuking him after he pressed several GOP leaders earlier in the week to step down from leadership because of term limits.
Colleagues scolded Lee for lacking collegiality by trying to enforce a GOP conference rule that allows lawmakers to serve only three terms in the elected leadership, according to lawmakers who attended the heated discussion.
Lee has argued their time is up while Senate Majority Leader Mitch McConnell (R-Ky.) says they should be allowed to stay in leadership through the end of 2018.
The leaders affected are Senate GOP Conference Chairman John Thune (S.D.), Republican Policy Committee Chairman John Barrasso (Wyo.) and conference vice chairman Roy Blunt (Mo.).