Senate approves Jan. 27 deadline to draft Obamacare repeal legislation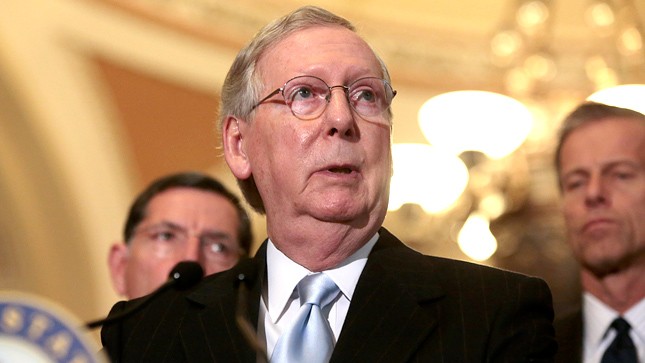 Senate Republicans on Thursday imposed a deadline on their plans to dismantle President Obama's health care law, saying Americans are demanding relief from rising prices and dwindling choices even if the path toward a replacement is politically perilous.
A budget resolution instructing GOP-led committees to draft repeal legislation by Jan. 27 was approved, 51-48, in the wee hours after Republicans who hold a narrow Senate majority fended off attempts to derail the effort.
"The Senate just took an important step toward repealing and replacing Obamacare by passing the resolution that provides the legislative tools necessary to actually repeal this failed law while we move ahead with smarter health care policies," Majority Leader Mitch McConnnell, Kentucky Republican, said.
Democrats forced Republicans to take a series of politically painful votes in the process, putting them on record as opposing measures that protect rural hospitals, let patients seek cheap drugs from Canada and preserve money-saving provisions for seniors in Medicare.
Yet GOP leaders stomached the "vote-a-rama" to get to the pivotal roll call on the underlying resolution, which won the support of every Republican except Sen. Rand Paul of Kentucky, who joined Democrats in voting "no" because the budget didn't balance. Sen. Dianne Feinstein, California Democrats, missed the vote.