Senate confirms Ryan Zinke as interior secretary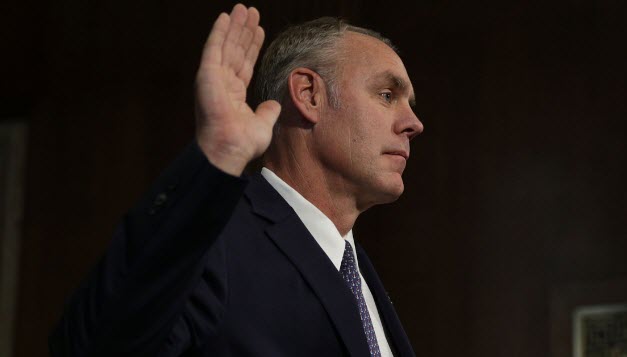 The Senate confirmed Rep. Ryan Zinke Wednesday as Interior secretary, installing the former Navy Seal into a Cabinet role that will require him to try to balance President Donald Trump's goal of boosting fossil fuel production while protecting vast amounts of federal land in the West.
The fifth-generation Montana native will lead an agency that manages one-fifth of the nation's land and is composed of nine massive bureaus, each with its own culture and mandates to oversee national parks, wildlife refuges, major Western hydropower dams, tribal lands and areas ripe for oil drilling and other energy development.
"The Interior has one of the most complex and varied missions of the entire federal government," said Lynn Scarlett, global managing director for public policy at The Nature Conservancy, and a former Interior deputy secretary under the George W. Bush administration. It's a position which will require Zinke to perform "an endless balancing act between the conservation purposes of the agency, the recreation access purposes (and) the resource extraction requirements," she added.
Compared to many of Donald Trump's other nominees who faced resistance from Democrats, Zinke breezed through his confirmation process and was confirmed on a bipartisan 68-31 vote, with backing from 17 Democrats, including Sens. Michael Bennet (Colo.), Heidi Heitkamp (N.D.), Tim Kaine (Va.) and Jon Tester (Mont.).