Senate Confirms Scott Pruitt to Lead Trump's EPA Despite Dems' Delay Tactics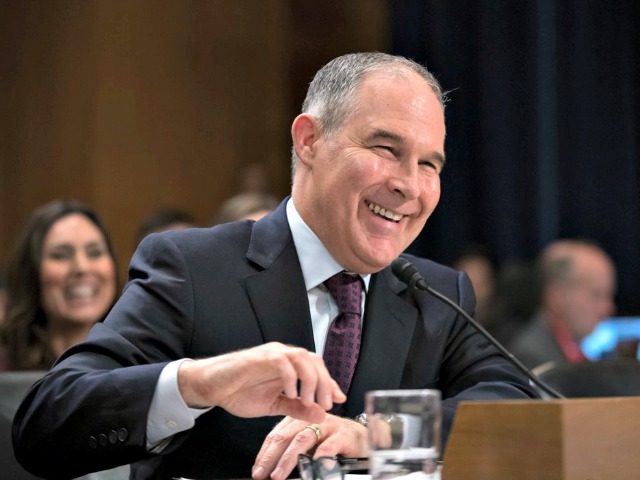 The Senate confirmed Oklahoma Attorney General Scott Pruitt to be the next administrator of the Environmental Protection Agency, 52-46, on the Friday before Congress leaves for a week-long Presidents Day recess.
"As I come here to the floor: I chaired the committee, the Environment and Public Works Committee, on Scott Pruitt's nomination," said Sen. John Barrasso (R.-Wyo.) in the minutes before the bipartisan vote that saw two Democrats joining the Republican majority, West Virginia's Sen. Joseph Manchin and North Dakota's Sen. Heidi Heitkamp. One Republican voted against the nomination, Maine's Sen. Susan Collins.
"I listened to six and a half hours of testimony," Barrasso said. "I listened and read through responses that he gave to 1,200 questions being asked of him. He gave thorough answers. Perhaps not the answer the Democrats wanted to hear but answers that I felt were responsive."
Barrasso took the nomination out of his committee by invoking a special rule approved by the Senate parliamentarian office, because Democrats boycotted the committee's vote on Pruitt, which robbed the committee of a quorum.