Senate confirms Tillerson as secretary of State, in GOP push to fill Trump Cabinet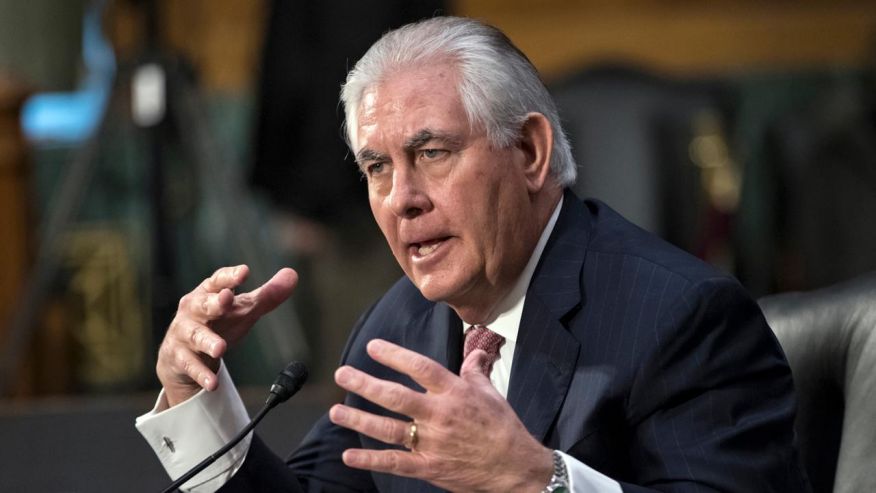 The Senate on Wednesday confirmed Rex Tillerson as secretary of State, as part of a fast-paced day for majority Republicans who also pushed past Democratic resistance to advance three other President Trump Cabinet picks to a final vote.
The vote to confirm the former ExxonMobil executive as the country's top diplomat was 56-43.
Earlier in the day, Senate Republicans, frustrated by Democrats' attempts to delay other Cabinet confirmations, moved swiftly to advance three nominees to a final vote.
On the most contentious nomination, the Senate Judiciary Committee voted along party lines, 11-to-9, to approve Sen. Jeff Sessions, R-Ala., for U.S. attorney general.
The move came after Democrats dragged out proceedings a day earlier. The committee advanced Sessions to the floor on an 11-9 vote.