Senate to force vote on new border chief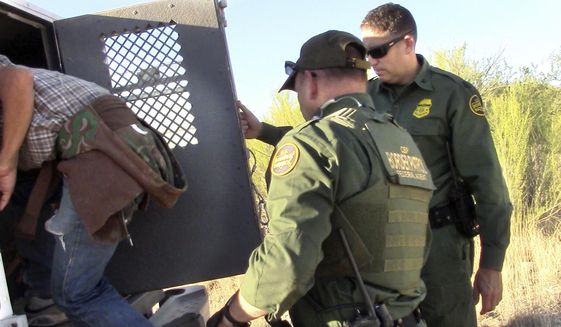 Senate Republicans on Thursday moved to set up a vote as soon as next week on Kevin McAleenan, President Trump's pick to head the government's chief border agency.
Mr. McAleenan was first nominated for commissioner of U.S. Customs and Border Protection last May, and had his confirmation hearing in October. He cleared the key Senate committee in December, but has languished.
Majority Leader Mitch McConnell set up a vote to overcome a Democratic filibuster. That vote will take place after the Senate finishes a banking bill currently on the floor.
Mr. McAleenan has been acting commissioner since the start of the Trump administration. He's overseen the process of advancing Mr. Trump's border wall, and has watched as illegal immigration tumbled during Mr. Trump's first months, then soared later last year, and has now leveled off.