Senator reiterates fake claim of 17 agencies agreeing the Russia meddled in election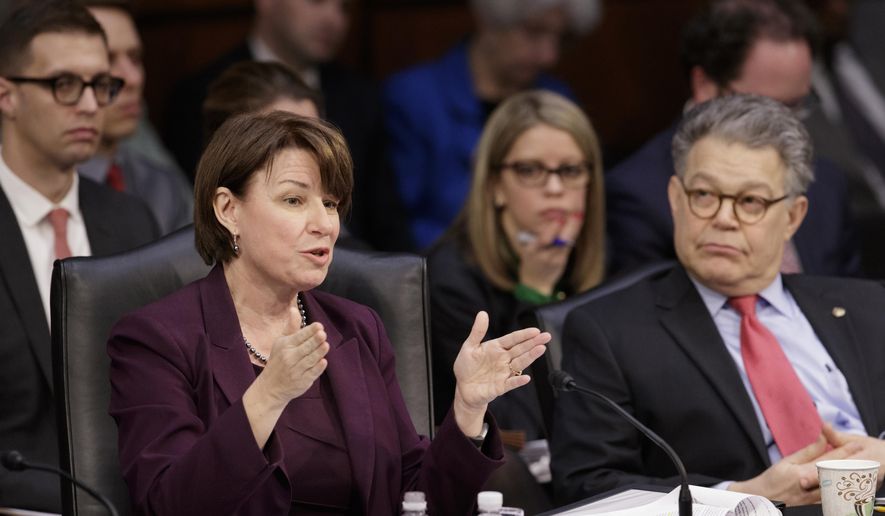 Sen. Amy Klobuchar reiterated the incorrect statistic Monday that 17 intelligence agencies all agreed Russia was the sole actor in hacking the 2016 elections.
"You're saying 17 intelligence agencies have firmly established that Russia has been trying to hack us. We know they've been hacking on the private side as well. That's why Congress, on a vote of 97-2 in the U.S. senate, we put forward stronger sanctions," Ms. Klobuchar said on MSNBC.
Last week, the New York Times actually issued a correction regarding the statistic saying Mr. Trump was correct that only four offices have determined Russia interfered including the Central Intelligence Agency, the National Security Agency, the FBI and the Director of National Intelligence Office.
Mr. Trump said in Poland last week that "three or four" agencies came to that conclusion.