Senators seek data on Gitmo detainee transfers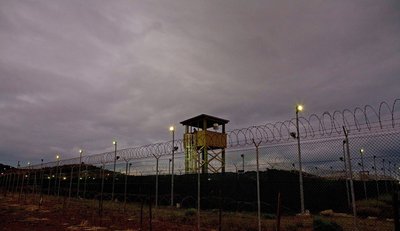 By Eli Lake-The Washington Times
Senate Republicans are pressing the Obama administration for documents that outline procedures used in releasing terrorism-suspect detainees from the prison at Guantanamo Bay, Cuba, information the Justice Department and State Department have previously withheld.
In an effort by the GOP to provide greater oversight of the administration's war on terrorism, seven members of the Senate Select Committee on Intelligence, including the presumed next vice chairman, Sen. Saxby Chambliss, Georgia Republican, last month signed letters seeking the documents.
"The transfers of potentially dangerous detainees to countries with questionable capabilities to provide security and monitoring has been a matter of significant concern for the committee," the senators stated in a Dec. 9 letter to Attorney General Eric H. Holder Jr.
"These concerns are bolstered by comments from officials in the Department of Justice and the intelligence community that the only way to completely mitigate the threat posed by the remaining Guantanamo Bay detainees is to keep them in custody."
Congressional aides said the Republicans on the Senate intelligence panel are working on a minority report to be issued this year on the handling of the 60 to 70 detainees from the prison at the U.S. Naval Base Guantanamo Bay, Cuba, who have been transferred to foreign countries since President Obama took office.
To read more, visit: http://www.washingtontimes.com/news/2011/jan/5/senators-seek-data-on-gitmo-detainee-transfers/