Sessions orders review of federal background check system after Texas massacre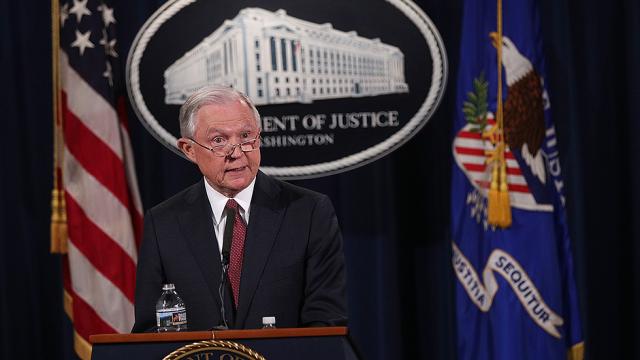 Attorney General Jeff Sessions on Wednesday ordered a review of the federal background check system following the mass shooting in Sutherland Springs, Texas, earlier this month.
In a memorandum to the director of the FBI and acting director of the Bureau of Alcohol, Tobacco, Firearms and Explosives (ATF), Sessions directed officials to identify any agencies that are not "fully and accurately" reporting to the National Instant Criminal Background Check System (NICS).
"NICS is critically important to protecting the America public from firearms-related violence. It is, however, only as reliable and robust as the information that federal, state, local, and tribal government entities make available to it," Sessions wrote.