Sheriff Joe Arpaio resurfaces investigation into Obama citizenship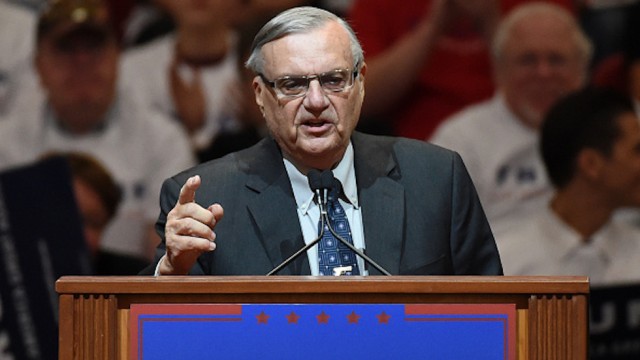 Sheriff Joe Arpaio, who lost his Maricopa County, Ariz., reelection bid in November, has restarted his investigation into President Obama's citizenship.
Arpaio, a vocal supporter of President-elect Donald Trump, lost a bid for his seventh term as sheriff last month.
According to a Wednesday statement, Arpaio said he and a chief investigator will be "presenting their newest revelations to the years long investigation of the birth certificate presented by the White House in 2011 of President Obama."
The White House in 2011 released a long-form birth certificate for Obama, who was born in Honolulu in 1961.
In September, Arpaio told a Tea Party group that he was "not going to give up" on the matter of Obama's citizenship despite then-Republican presidential candidate Trump, who brought the "birther" movement to national prominence, declaring that he believed Obama was born in the United States.