Study: 60% Of Middle Class College Students Fail To Graduate Within 6-8 Years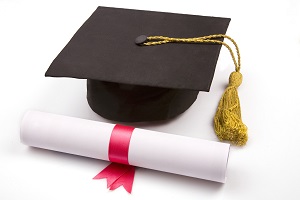 According to the U.S. Department of Education (USED), while 75 percent of the fastest-growing careers require post-high school education and training, more than half of middle class students who start college fail to earn a bachelor's degree within six to eight years.
As CNN Money observes, this low graduation rate means it's more difficult for young adults to remain in the middle class or raise themselves to a higher economic level without a college degree. Not much is known, however, about what happens to students from middle class families since most research has focused on how low-income students can get to college.
Sandy Baum, a research professor at George Washington University, said, "It's startling. We get people to college, but they don't finish. The middle class gets lost in the shuffle."
The USED statistics show that only 40 percent of 2004 high school seniors who entered college and whose families earned between $46,000 and $99,000 had earned bachelor's degrees by 2012. Meanwhile, 63 percent of high-income students and 20 percent of lower-income students graduated from college.