Super PAC linked to McConnell raises $7.1M in third quarter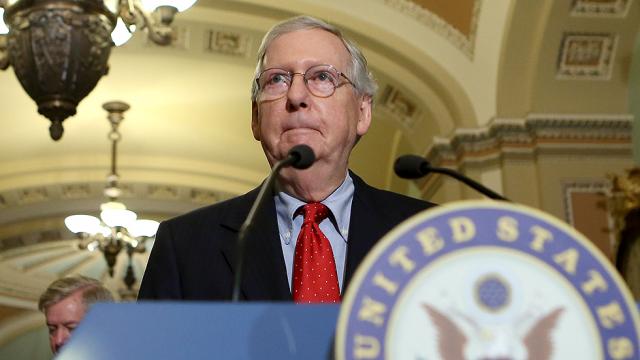 The Senate Leadership Fund (SLF), which is linked to Senate Majority Leader Mitch McConnell (R-Ky.) and its affiliated One Nation nonprofit have raised $7.1 million in the third quarter, Politico reported.
The leading Senate GOP outside groups have raised $24.1 million in this election cycle, according to the news outlet.
The groups also have $6.1 million in pledges for the fourth quarter, Steven Law, who leads SLF and One Nation, said.
He told Politico that donors are "very fired up," adding that they are unhappy with the "glacial pace of Washington, but they are not willing to walk away with the investment they've made."