Supreme Court deadlocks, dooming Obama deportation amnesty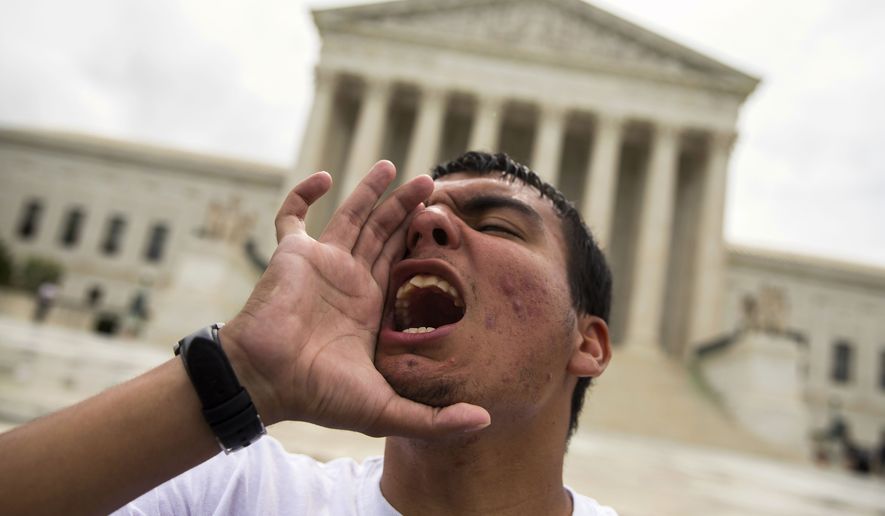 President Obama lost his bid to kick-start his deportation amnesty Thursday after the Supreme Court deadlocked 4-4, keeping in place a lower court's injunction, nixing the policy for the rest of Mr. Obama's tenure and igniting political and legal debates that will carry on well beyond.
Mr. Obama said the ruling "takes us further from the country we aspire to be," and vowed to protect most illegal immigrants from deportation anyway, saying his discretionary powers remain intact.
But the decision is a devastating blow to his hopes of a legacy-building amnesty, known by the acronym DAPA, that would have granted as many as 5 million illegal immigrants a stay of deportation and the keys to a more normal life in the U.S.: work permits and Social Security numbers enabling them to obtain driver's licenses and other taxpayer benefits.
The ruling could have been even worse. Had Justice Antonin Scalia, who died in February, still been on the court, Mr. Obama would likely have lost in a 5-4 decision that could have spanked him on broad constitutional grounds and imposed limits on future presidents, analysts said.