Susan Collins leaning 'no' on Graham-Cassidy Obamacare bill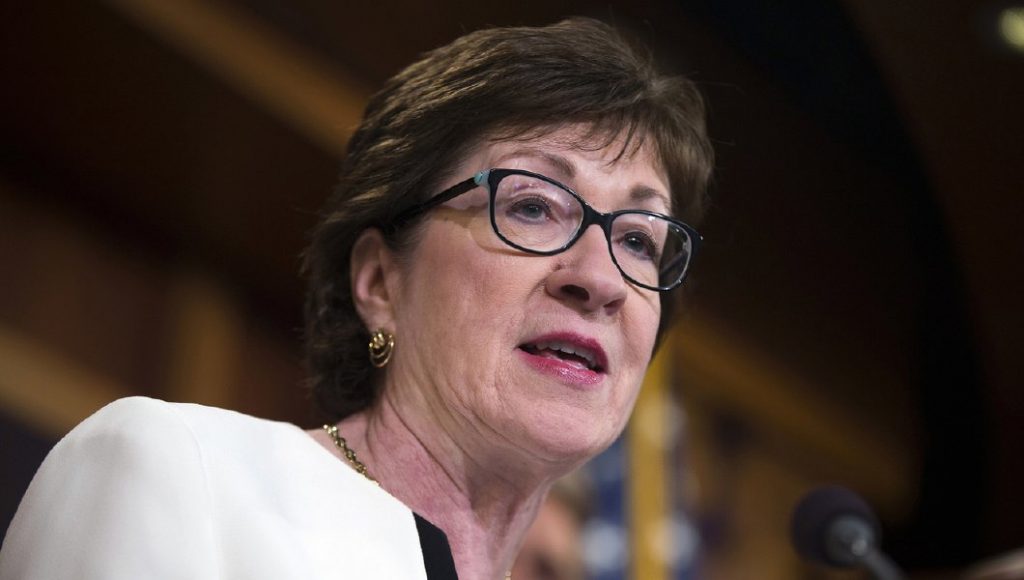 Sen. Susan Collins, R-Maine, is leaning against supporting the Republicans' latest Obamacare overhaul bill due in part to it stripping protections for people with pre-existing conditions, according to a published report.
If she does come out in opposition, which has been widely expected, then she would be the second Republican to publicly oppose the measure, joining Sen. Rand Paul, R-Ky. Republicans would not be able to lose any more members as they need 50 votes to advance the measure, with Vice President Pence casting the deciding vote.
Collins told the Portland, Maine, Press Herald Friday that she is leaning "no" on the overhaul bill that eliminates the Medicaid expansion and turns Obamacare funding into block grants for states.
Collins has previously opposed every other Obamacare repeal effort that the GOP has brought up this year, and was widely expected to oppose this one as well. However, she has not publicly declared a position yet on the overhaul bill deemed by Republicans as their last shot at repealing Obamacare.