Taxpayers Unlikely To Recoup GM Bailout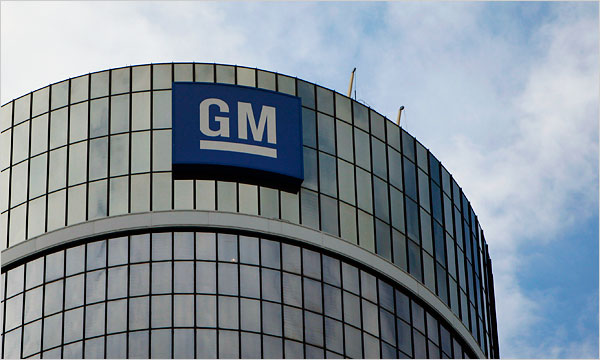 By MARCY GORDON, AP Business, Yahoo News
WASHINGTON – By selling a block of its shares in General Motors Co. for $33 each — a price far below the "break-even" point — the government sharply reduced the chances of taxpayers fully recovering their $50 billion investment in the auto giant, a new report from a congressional watchdog says.
The Treasury Department did gain a "major recovery" of taxpayer aid, $13.5 billion, by selling a chunk of its GM stock in November, the Congressional Oversight Panel said in a report issued Thursday. And the $85 billion bailout of GM, Chrysler and auto lender GMAC — now known as Ally Financial — seems to have put them "on the path to financial stability," the report said.
But the companies still face uncertain futures, taxpayers remain at risk and there are concerns about the government's openness in the unprecedented rescue program, the report said.
Without the rescue from the Bush and Obama administrations starting in December 2008, GM, Chrysler and GMAC would have faced the financial abyss, the report said. Their failure would have been crushing blow on the economy.
The Obama administration has said the rescue was needed to prevent the loss of at least a million jobs and economic devastation in the industrial Midwest. Administration officials have said they never expected to recoup the full investment.
An earlier estimate by the Congressional Budget Office that taxpayers would lose $40 billion on the auto industry rescue has been slashed to $19 billion, the oversight panel noted.
GM was pushed into bankruptcy protection by the Obama administration. It emerged in 2009 with a balance sheet cleansed of its staggering debt. The company has made an impressive turnaround from losing billions before its restructuring to posting $4.2 billion in profits in the first nine months of last year.
To read more, visit: Taxpayers Unlikely To Recoup GM Bailout