Ted Cruz ducks cheesehead requests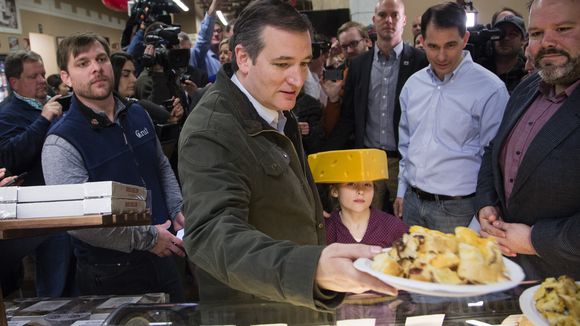 As voters in the great state of cheeseheads prepare to vote in the Wisconsin primaries on Tuesday, at least one Republican contender was adamantly staying a-whey from the foam hats donned by Green Bay Packers fans.
At a campaign stop at the Mars Cheese Castle in Kenosha Wisconsin, his daughter handed him one but he declined to put it on, according to the Dallas morning News:
"There is an ironclad rule of politics which is no funny hats," Cruz said. "Michael Dukakis demonstrated that powerfully when he put on a helmet and rode in a tank, and so I will cheer on the hats of others, but, but …"
But don't you think the voters of Wisconsin would appreciate it?