Ted Cruz Plans Book Launch In June With Reported $1.5 Million Advance To Aid Presidential Campaign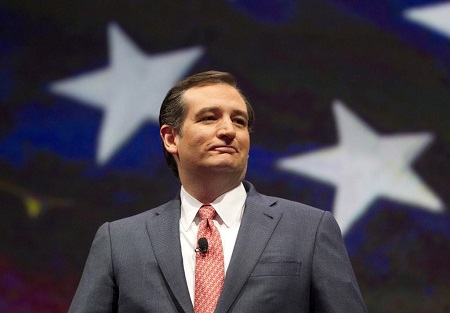 Texas Republican Senator Ted Cruz will release a book this summer designed to boost his political bona fides in the early stages of the 2016 presidential campaign.
'A Time for Truth: Reigniting the Miracle of America' will go on sale June 30, joining a raft of other political books penned by other Republicans for the same reason.
Cruz inked a deal with Broadside Books, a division of Harper Collins, last year for a reported $1.5 million advance.
That would pale in comparison to former Secretary of State Hillary Clinton's $14 million contract, but signals the publishing industry's eagerness to cash in as political books become more like campaign commercials than memoirs.
Cruz, a first-term lawmaker, told the Associated Press in a recent interview that in a time of 'extraordinary challenges' he wants to tell his story and share his message of free markets and constitutional liberties.
'Men and women are frustrated with career politicians in both parties who are not listening to them,' Cruz told the AP, adding that the themes of a possible White House candidacy are 'certainly reflected in this book.'