Ted Nugent vs. Kid Rock in Michigan Race?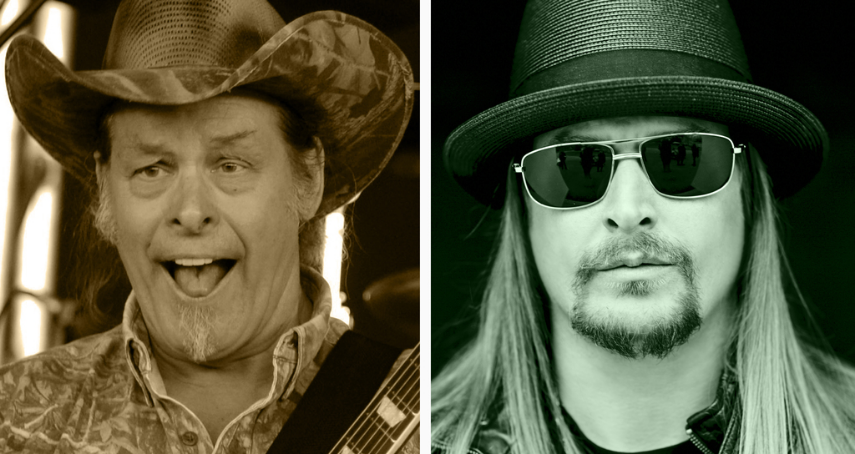 The Michigan Republican committee member who floated the idea of Kid Rock as a Senate candidate said he has no inside info on whether the musician is interested in running. But another Michigan rocker is threatening to jump into the race.
Ted Nugent, who has become as famous for his conservative politics as for his hits like "Cat Scratch Fever" told the Daily Caller he would consider running.
"Though we dodged the toxic blue bullet on November 8 and showed that the real Michigan is bright red, the embarrassing high-crime blue smudges in the state must be fixed and removed ASAP," said the Motor City Madman.
Nugent later, uh, expanded on his speculation.