House GOP Sends Obamacare Repeal back to your State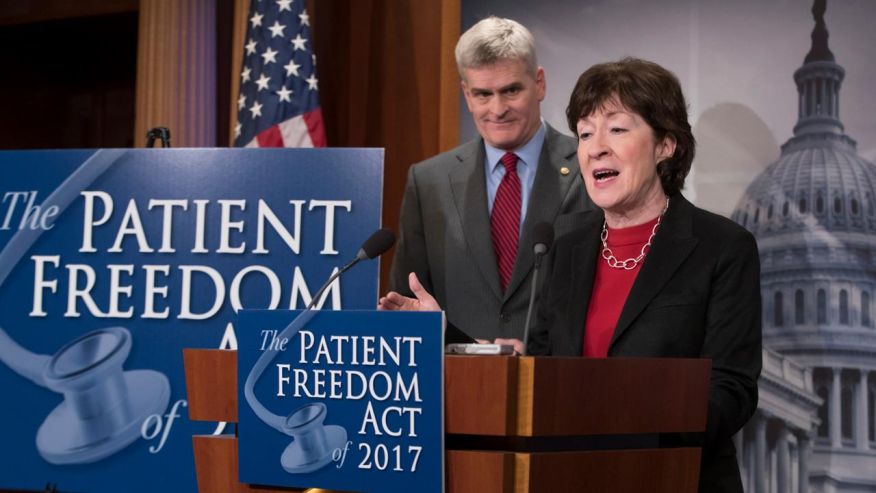 Two Republican senators on Monday unveiled one of the first ObamaCare replacement bills of the new Congress — a state-centric plan they admit is imperfect but describe as a tangible start to overhauling the 2010 health care law on a bipartisan basis.
"We recognize that our bill is not perfect," said Maine Sen. Susan Collins, who introduced the 2017 Patient Freedom Act with Louisiana Sen. Bill Cassidy, a physician and fellow Republican.
"We need comprehensive legislation," Collins continued. "It's still a work in progress. … But if we don't start putting specific legislation on the table that can be debated, refined, amended and enacted, then we will fail the American people."
The senators introduced the bill amid a host of pending alternatives from fellow congressional Republicans, including from Georgia Rep. Tom Price, Trump's pick to run the Department of Health and Human Services, and Kentucky Sen. Rand Paul, also a doctor.
Among the highlights of the plan are measures allowing states to continue to offer ObamaCare, urging "price transparency" on medical procedures, keeping existing subsidies and tax credits provided in the 2010 law and extending coverage to 30 million more uninsured Americans.