The generosity of pro-Trump women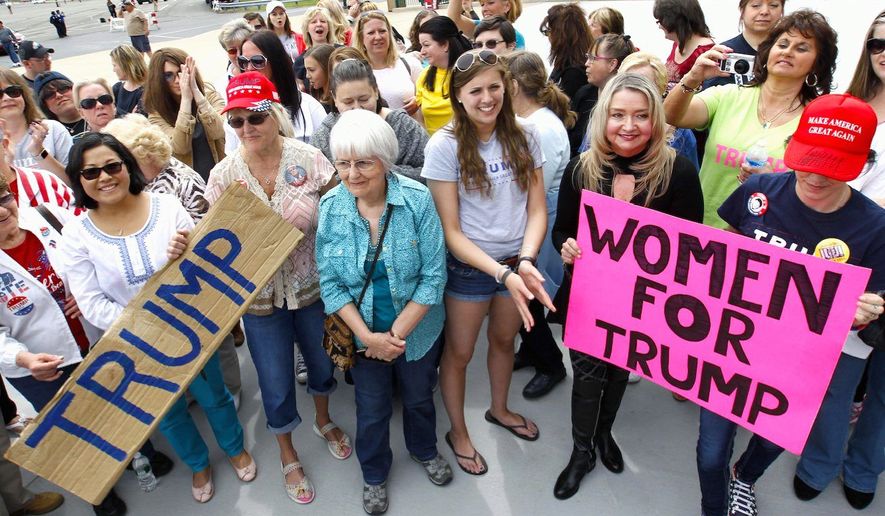 One of the mainstream news media's favorite myths is that GOP presidential nominee Donald Trump is not popular with women. A new study from the Center for Responsive Politics has some research which would suggest otherwise: "Trump is doing surprisingly well with women donors," reports Alec Goodwin, an analyst for the nonprofit watchdog, who recalls that Mr. Trump recently stated that he's faring "pretty well" among female voters.
"In the case of women donors, he seems to be right. Contrary to what some might expect, women make up nearly the same share of Trump's large donors — those who gave more than $200 to his campaign committee — as they did for the past two Republican presidential nominees," writes Mr. Goodwin.
"Women accounted for 27.2 percent of Trump's large donors as of June 30, just a little lower than 2012 nominee Mitt Romney's 28.3 percent and 2008 nominee John McCain's 28 percent," he notes.
THE PERSISTENT DOUBLE STANDARD
"During the first two days of the Democratic convention, various speakers called Donald Trump a con man, a fraud, a bigot, and a racist," reports Rich Noyes, director for research for the Media Research Center, a conservative press watchdog which pored over much of the coverage of both the Republican and Democratic national conventions on…