The Time Elizabeth Warren Used Loophole to Avoid Disclosing $1.3M Line of Credit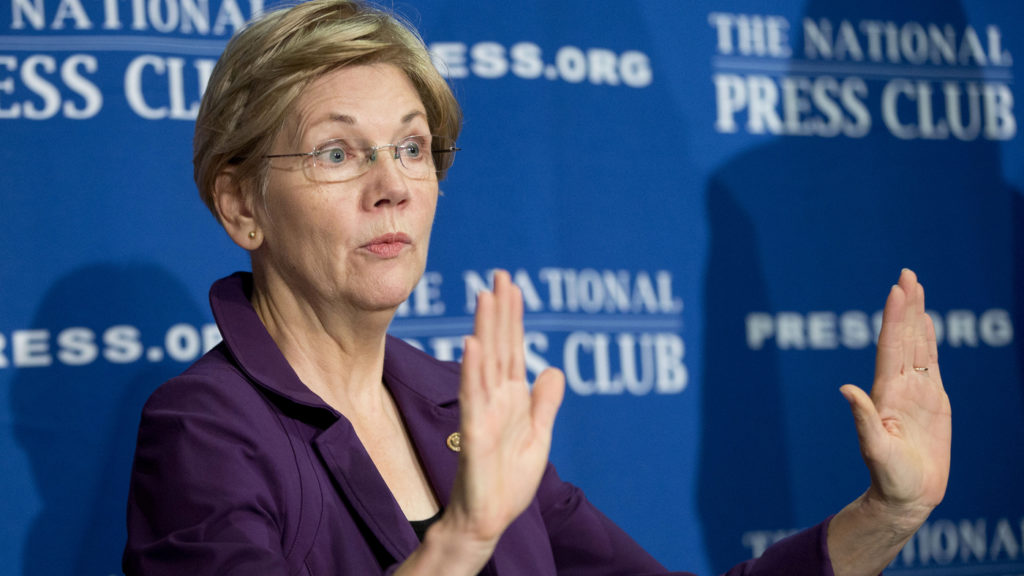 A U.S. senator who took advantage of a loophole in ethics laws to avoid disclosing a $1.3 million credit line against her home is now warning that incomplete financial disclosures from cabinet nominees put the country at risk.
Sen. Elizabeth Warren's (D., Mass.) warning came in the Washington Post, where she wrote that "it is critical that each nominee follows basic ethics rules to ensure that they will act for the benefit of all the American people."
Warren argued that financial disclosures are needed to "reveal potentially damaging information that may undermine fitness to serve" and that nominees with "complex financial histories" need to be "forthcoming and transparent."
Warren, meanwhile, continues to skirt congressional ethics laws by failing to include a $1.3 million line of credit against her Cambridge, Massachusetts, home on financial disclosure forms.
The line of credit was extended to Warren and her husband Bruce Mann in 2007 through financial giant Bank of America. It was first noted by the Boston Herald after Warren failed to included the line of credit as a liability on her 2014 financial disclosure filing. It was also absent from her 2015 filing.